CEO & Founder with offices in Tel Aviv and London . Founded in 2005, the firm specializes in publicizing the hottest technology startups, enterprises, VCs, and lifestyle brands globally. We also have a special dedicated unit, that is designed to serve the PR needs of crypto companieswiner has 6 employees and helps its clients, receive coverage in major publications, engage with consumers and influencers, and create a consistent buzz on the Web and beyond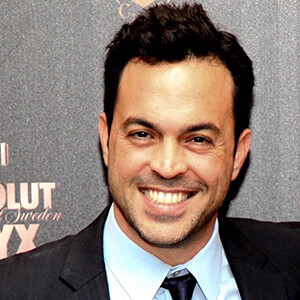 Public relations
Our team of PR professionals will do everything possible to make sure the right people hear about your product. We will come up with the best way to tell your story, write a press release, map out relevant media outlets and specific writers exactly right for your story, and pitch your product to our media contacts, both top tier and long tail.
Thought leadership
Through creation and publication of guest posts in relevant outlets, we can establish executives of your brand as leaders in their field. We will brainstorm guest post ideas, write the posts in cooperation with the client, and pitch to major publications.
Speaking opportunities & Award programs
A great way to increase the visibility and notoriety of your brand is to talk to the right crowds and win the right awards. We will map any and all relevant speaking opportunities at conventions, expos, and award programs, and utilize our connections to put you on stage and make your brand a part of them.
Media & Influencer relations
Sometimes all you need is the right meeting with the right person. We will leverage the considerable connections at our disposal to get you in the right meetings with members of the media as well as well known influencers with huge followings.
Social Media Strategy and Consultation
Our team will create a comprehensive social media strategy based on deep research and years of experience, and support you in implementing it. We will guide your social media team in any way necessary.
Product and brand enhancement
Over the years, we here at Blonde have seen and marketed many products. We will aid you in finding the best possible way to build and market your product, whether it's just an idea or a product ready to launch.
Crowdfunding Campaigns
Any PR work that's being done is not complete without understanding its value. Our PR efforts will be accompanied by comprehensive analytical reports to increase your understanding of the value of our PR.
Having the right people is key to the success of any company. Similarly, being with the right company is key to the optimum success of any employee. We pride ourselves on ensuring that both our clients and candidates needs are met. We are thrilled to work with and support the finest startups the world has to offer. We believe that with our serves and founders with passion, fresh ideas and cutting edge technologies in cyber, fintech, e-commerce, IoT and mobility. We have enough experience and resources to support your brilliant idea with funding and consultations. Through early-stage funding, guidance, and support, we provide everything a startup needs to get focused, get started, and tackle the world's largest markets.
We have over 15 years experience within recruitment and we pride ourselves on selecting the right people for the right roles. We work across all industry sectors placing permanent, temporary and contract staff.
Asaf winer has been involved in Israeli High-Tech, Internet and Digital industry since 2002, Founded winer ltd 2005. With a group of professional experts, asaf winer can lead entrepreneurs from an idea to Worldwide Product Marketing & PR. From 2017 ASAF START TO DO THE PR FOR Startup Grind and become a hub to the Israeli Startup ecosystem,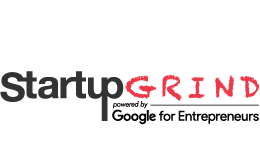 LOCATION:
Ha-Maskit st 14, Hertzlia Israel
E-mail
asaf@vainer.co.il
PHONE:
+972 (9) 9577078
Mobile
+972 (54) 6977710
Fax
+972 (9) 9566180